+36 85 575 953
titkarsag@regenswagner.t-online.hu
Spend a fabulous holiday in the unique Regens Wagner guesthouse in Hungary and discover the charms of Lake Balaton and the hidden treasures of this wonderful region.
Our guesthouse is on the shore of Lake Balaton, two-hour drive from Budapest Airport. We have 30 double rooms in two different buildings, an air conditioned conference room with one hundred seats and a well-equipped fitness room. Twelve of the rooms are accessible for wheelchairs.  All rooms have private showers and toilets. Each building is equipped with a small kitchen and a living room.
This is an ideal place for groups with quick and easy access to the town of Keszthely and to Lake Hévíz, the second largest thermal lake in the world.
We provide catering for short holidays as well as for longer vacations all year round.
The surroundings of Lake Balaton offer a great place for bicycle tours as well.
Further services:
– Private parking
– Internet
– Laundry
– Baby-bed
– Library
– Fitness room
– Table football, table tennis, board games and many other toys
Garden: barbecue, football, a miniature golf facility, a place for camp fire, sandbox and a swing for children.
Because of the limited staff presence in the guesthouse check in is on arrival day between 2 -6 pm. or by appointment.
Prices 2023:

Bread and breakfast/night/person:
From
January to May/ September to December
– Single room 12.100.- HUF/night/person
– Double Room 9.900.- HUF/night/person
From
June to August
Single room 13.900.- HUF/night/person
Double Room 10.900.- HUF/night/person
Extra bed: 5.400,- HUF/night/person
Pet: 2.800,- HUF/day
Children between the ages of 3 and 12 receive a 20% discount on individual prices
Prices do not include the local tax (400 HUF / night / person (over 18 years)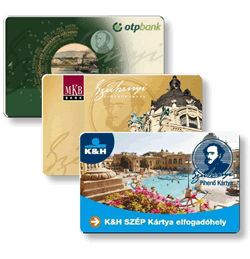 Regens Wagner Otthon
Balatonmáriafürdő, Rákóczi u. 2.
Telefon: +36 85 575 953; +36 85 575 956
E-mail: info@regenswagner.t-online.hu
Regens Wagner Vendégház
Balatonmáriafürdő, Rákóczi u. 2.
Telefon: +36 85 575 953; +36 85 575 951
E-mail: info@regenswagner.t-online.hu,
bmariafurdo@regenswagner.t-online.hu

regenswagner.hu - 2019. Minden jog fenntartva